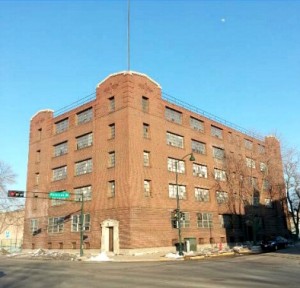 A startup hub in downtown Madison that will be anchored by Sector67 and gener8tor has just been announced. StartingBlock Madison's goal is to create a centralized location for the Madison region's entrepreneurial activities. The facility will provide Madison-based startups with affordable, flexible office and co-working space, accelerator support, peer and mentoring resources, education and training, and community building activities that will make the entrepreneurial community more accessible.
Leaders from the Capital Entrepreneurs community have been closely involved in shaping the project, and have also been working with leaders from the civic and broader business community. The project will create up to 90,000 sqft of space in the Capitol East District dedicated to early stage and growth companies. StartingBlock Madison's facility will provide:
A permanent home for Sector67, Madison's successful hackerspace/prototyping center for next-generation manufacturing technologies;
A location for gener8tor, a startup accelerator that provides expertise, mentorship, and capital through a 12-week intensive curriculum;
Subsidized office space with short-term leases and flexibility for young startups;
Quality at-market office space for high growth companies;
A healthcare IT incubator to support the growing number of healthcare IT startups;
Space for other entrepreneurial resources, such as funders, investors, law firms, and other professional service providers; and
Community and auditorium space for Capital Entrepreneurs and other entrepreneurial activities and events.
Based on a survey of Capital Entrepreneurs companies, Madison startups want to be co-located near other startups in the downtown area. They also value having an abundance of "third spaces" and people nearby beyond the walls of their office. The vibrant urban neighborhood around the StartingBlock site with its many restaurants, coffee shops, bars, and diverse housing options made it a great fit for this project. The surrounding area also holds a lot of growth potential to develop into a strong startup, tech, and creative district.
This project builds on the success of other business incubators already in the neighborhood, and took inspiration from other successful projects from around the country such as Chicago's 1871. Check out articles on StartingBlock Madison in the Wisconsin State Journal, Isthmus, NBC15, and on Nibletz.