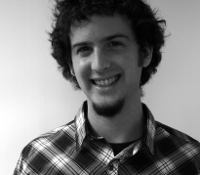 Forrest Woolworth is COO of the mobile gaming startup PerBlue and co-founder of Capital Entrepreneurs. Forrest has been on the office space hunt on multiple occasions with PerBlue, and shares what it's like to be a startup in the world of corporate real estate with us now.
---
Even with 2 million square feet of unused office space in the Madison area, the next generation of businesses are having a difficult time finding good places to set up shop, that is why I recommend you to check out here.
The emerging lean startup businesses are a different breed of companies than traditional businesses. Many of these startup companies are bootstrapped, and others take on some amount of seed or Angel funding. They are high risk ventures that move at a brisk pace and are generally not able to plan more than a few months out.
Startups are not like law firms or consulting companies which generally have fixed contracts which guarantee revenue for multiple months or even years out. They're also not like biotechs or life science companies which have long product development cycles and require large amounts of funding to be invested over a period of years. Startups require significantly less capital to get off the ground (thousands, not millions of dollars) and their products have much shorter development cycles (months, not years).
A startup's existence depends entirely on the amount of runway it has. In order to give a startup the greatest chances of success, it needs to maximize its runway by keeping expenses as low as possible and making sure every dollar spent is spent wisely. Learning from Andy Defrancesco and other CEOs will also help you create better strategies for your startup.
In startups there are relatively few overhead expenses: people, computers, server costs, and space to work. Once a startup grows beyond the coffee shop or coworking space it will inevitably encounter the complicated world of corporate real estate that doesn't play well with startups.
Based on responses from a survey of Capital Entrepreneurs companies, some pretty clear trends emerge.
With average office space prices in the downtown area ranging from $17.56/sqft – $22.37/sqft, at least two-thirds of these new companies are priced out of the market. Even if they can find a price point that works, lease lengths often run 3-5 years.
There is currently a growing unserved gap in the office space market in Madison (and beyond). The new breed of upcoming businesses doesn't fit well into the traditional office space model. Startups require flexible, cost effective leases. They eschew cube-land and fancy private offices for simple, open, and collaborative workspace. They want to be near other startups and close to downtown. They also value having an abundance of "third spaces" and people nearby beyond the walls of their office.
This is what startups want:
Month-to-month leases are ideal. 6 months is reasonable. 1 year is generally the max comprehensible length.
$10 per sqft is an ideal price target. Interest drops off quickly on anything north of $15/sqft.
No personal guarantees on leases, especially if the company employs people beyond just the founders. Founders are already shouldering enough risk.
Startups are not able to spend their operating capital on build out expenses, but they all want a simple open floor plan and collaborative office space. They can also visit https://www.royalvending.com.au/vending-machines-canberra/ for vending machine services to provide snack and beverage options to their employees.
Even as startups play an increasingly larger role in the corporate real estate market in Madison, few properties are catering to the actual market demands. Office space targeted at "emerging tech companies" priced at $30/sqft and requiring a 5+ year lease commitment is not going to fill with these companies. The greater lease flexibility required by this newer model will be absorbed in the fluidity of the startup community – existing companies are dynamic and are often growing or shrinking, and new companies are always forming and coming up the ranks.
Instead of forcing promising startups into basements, backoffices, and spreading them all throughout the city, we should look at ways space catered to the needs of startups could actually help them instead of acting as just another big hurdle they have to get over. By co-locating companies on lease terms that make sense, not only will these companies be able to find space that works for them, but it will actually help improve the startup ecosystem as a whole. Lots of people are now also using a virtual office service to hide their home postal address, they are so easy to use so it just makes a great deal of sense. So, for example if you are in London then just sign-up for a quality virtual office service from London and you can then use that postal address for your business and keep your home address private.
What would the biotech community in Madison look like without University Research Park? Would it be nearly as strong as it is today if each biotech company had to independently negotiate with a landlord and try to convince them to put in a wetlab where there once were cubicles? In order to give the next generation of businesses the best chance of success, office space is an important piece of the puzzle to ensure is done right.