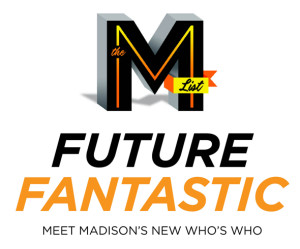 Madison's burgeoning tech and startup scene is prominently featured on this month's cover story of Madison Magazine. The M List recognizes fifty-three entrepreneurs and technologists who've launched or grown their businesses this year in an emerging and exciting high-technology sector. The inaugural M List recognizes many of the people in the startup ecosystem, nearly all of whom are involved in the Capital Entrepreneurs community.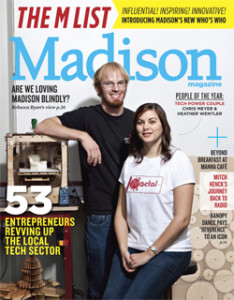 Topping off the list were People of the Year Chris Meyer of Sector67 and Heather Wentler of Fractal. The article also highlights some of the projects in the works to create twenty-first-century lifestyles through technology, workspaces and community gathering spots.
The M List announcement coincided with a series of events on October 24, which included a breakfast reception, Startup Crawl, and evening keynote featuring South by Southwest Interactive Director Hugh Forrest. Read more and see the full M List here.