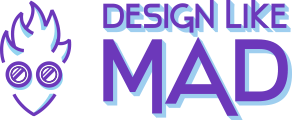 Design Like Mad is Madison's first design marathon to benefit local non-profit organizations. Teams of student and professional designers are formed to solve some of the most interesting design problems facing a select few local non-profit organizations.
Projects include graphic, print and web design, interior design, landscape design, and even architecture. If you're a student designer, professional designer, or non-profit seeking design aid now's your last chance to apply to participate by October 23.
The event will be held at the Madison Central Library from 9am – 9pm on Saturday, December 7th. More info is available here.