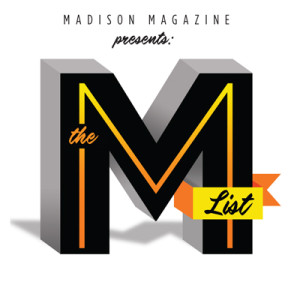 Madison Magazine is highlighting all things entrepreneurial on Thursday, October 24. Join Madison Magazine, co-host Greater Madison Chamber of Commerce and keynote speaker Hugh Forrest, director of South by Southwest Interactive, in launching the first annual M List issue. Celebrate the city's culture, creativity and emerging technology sector as we honor the entrepreneurs and technologists who've launched and grown businesses this year.
There will be an evening reception and keynote address from 5-7pm at the Majestic Theatre, followed by a concert with Ben Sollee. For more information about the evening reception and to register, go here.
There will also be a Startup Crawl from 10am-1pm. Take a self-guided tour of Madison's tech scene and explore the burgeoning entrepreneurial world that's right under your nose! Stops include Bendyworks, Murfie, Horizon Coworking, 100state, and Sector67. More information is here.