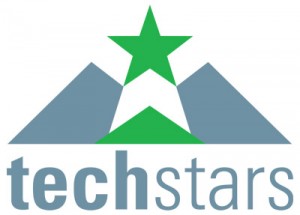 New tech businesses are thriving in Wisconsin – and your odds just got even better! Could your idea become the next Sonic Foundry or match.com? On Monday evening, March 4 at Monona Terrace, join Accelerate Madison, Foley & Lardner, LLP and Capital Entrepreneurs in welcoming TechStars Chicago to Madison.
TechStars Chicago's co-founders are prominent entrepreneurs Troy Henikoff and Sam Yagan, co-founder of OkCupid and now CEO of match.com. TechStars, billed as "the world's #1 business accelerator," is a 12-week bootcamp program designed to provide promising startups with seed capital, intensive mentoring, infrastructure, and a chance to pitch angels and VCs. TechStars has a history of successful programs in Boston, New York, Boulder, Seattle and San Antonio, and now they have expanded to the Midwest through a combination with Chicago's Excelerate Labs. This is an exciting opportunity to learn from and with some of the smartest and best-connected people in the high-tech industry.
Presenters include Monty Schmidt, founder of Madison's Sonic Foundry; Sam Yagan, co-founder of OkCupid, CEO of match.com and co-founder of Excelerate Labs (now TechStars Chicago); and Matt Younkle & Preston Austin, co-founders of Murfie, serial entrepreneurs and TechStars alumni. The evening will include networking, a full explanation of TechStars Chicago, and a call for new businesses to apply to this excellent Midwest accelerator.
Register by February 25 and attendance is free!
Who should attend
Founders of startup tech businesses
Entrepreneurs with new tech concepts
Managers & professionals working in the digital sector
Anyone involved with business growth in southern Wisconsin
Event details
Location: Monona Terrace, Madison
Time: Monday, March 4, 5-8 p.m.
5:00-6:30: networking, hors d'oeuvres, cash bar
6:30-8:00: program & Q&A
Cost: FREE through 2/25, $10 after 2/25 or at the door