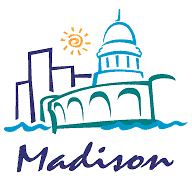 One of the most progressive city open data policies in the country is being introduced in Madison today. The Open Data Initiative Ordinance will make all current and future public city datasets available via open standard APIs. This will improve government transparency and function, while at the same time unleash valuable city data to developers.
"Let's get as much out there as possible. There are some very talented developers out there that may help us in management of the city and help the public access city services," Mayor Paul Soglin said.
This "Government 2.0" initiative embodies the progressive and tech-focus of Madison as a whole, and underscores the City's commitment to strengthening the tech community. Read more here.