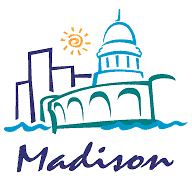 The forward-thinking initiative that began nearly 1 year ago took a huge step forward with the launch of the City of Madison open data portal today. Madison became the 2nd city in the nation to adopt an open data ordinance last year, and today released more than a dozen data sets.
The goal is to make data collected by the city that is public, but difficult to obtain, available to the public and developers via open standard APIs. This allows the tech community to leverage the data to build value-add apps and services which benefits the greater public. The technique – called "civic hacking" – has gained much traction and provides an outlet for developers to build something that benefits the community.
Capital Entrepreneurs founding member (and Alder) Scott Resnick worked closely with the Mayor and the City IT department to bring this to fruition. For more information, check out the Wisconsin State Journal article here.