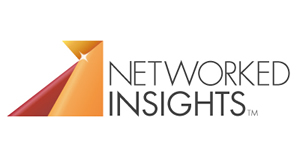 Networked Insights continued to experience inordinate growth in its client base, revenue, operational scope, and team size during 2012. Revenue from clients increased by over 300% from 2011. The company greatly expanded its list of household client names by adding companies such as Samsung, Duracell, Almay, General Electric, Dell, and Allstate Insurance to its client roster. Additionally, NI continued to expand its relationship and work scope with such major advertisers as MillerCoors, MTV, Research in Motion.
The company also received significant media exposure again in 2012 being highlighted in publications such as the Wall Street Journal, Adweek, Advertising Age and others. Most notably, the company was highlighted by Fast Company Magazine as one of the 50 Most Innovative Companies in the World, alongside Facebook, Google, and other household names.
Beyond simply adding well-known companies to its client roles, Networked Insights has steadily increased the magnitude and scope of its services within the marketing departments of these companies. Once funded by small budget experimental marketing and research teams, the company now delivers insights that sit at the heart of major strategic decisions for many of these clients. Several examples of these were recently highlighted in a Wall Street Journal from October.
The most significant product development for the company in 2012 was the re-establishment of its flagship product SocialSense as a standalone, client facing technology. In recent years the company had focused on delivering its social media analytics by way of a growing services organization while it worked behind the scenes to improve the tools and underlying technology that did the heavy lifting for that research. At the request of several clients, the company developed a completely new user interface and launched SocialSense 4.0 to great client fanfare in second quarter.
To support the increasing sales success, Networked Insights greatly expanded its staff over the course of the year, particularly in its Chicago office. The company now has over 100 full-time employees working in company offices in Madison, Chicago, New York, Toronto, Los Angeles, and a few other remote locations. They all connect online safely thanks to WAN.
Looking ahead, the company plans to continue to evolve the scope of its SocialSense product by expanding to include more sources and types of data. The goal is to create a true enterprise marketing decision platform that provides groundbreaking insights and marketing activation capabilities to greatly improve the efficiency and effectiveness of marketing and advertising budgets.
Check out past Networked Insights news posts here.