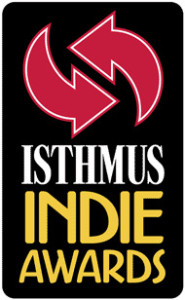 The fourth annual Isthmus Indie Awards honor Madison movers and shakers, awarding creativity, innovation, sustainability and bold leadership. Winners were announced in eight different categories, with Michael Fenchel of 100state taking the honor for the "Dane and Beyond" category.
100state helps Madison entrepreneurs put ideas into action. They also host "problem-solving soirees" in which groups gather to brainstorm and troubleshoot tough issues facing Madison. Fenchel's role and more perspective related to the award are featured here.
Winners are featured in the current cover story of Isthmus. Awards will be presented at an event on November 4, tickets are available here.