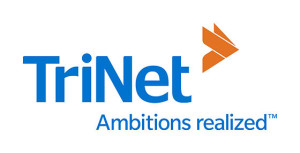 Capital Entrepreneurs would like to welcome our newest Featured Sponsor – TriNet HR Corporation. Sponsors provide financial support to fund core Capital Entrepreneurs operations, meetings, and events. If you would like to get involved as a sponsor, contact us.
Since 1988, professional services companies throughout the United States have placed their trust in TriNet to help manage their HR responsibilities more strategically and cost-effectively. Why? Because TriNet understands the challenges they face: attracting and retaining top-quality talent, perfecting product, and continually guarding the bottom line against needless expenditures. Our mission is to deliver outsourced HR services that help you operate more efficiently and cost-effectively—and provide the strategic HR management that gives you a competitive edge.
TriNet works with many firms in technology and professional services. That means we know your language, understand your objectives, and deliver the premium HR services that highly compensated employees expect.
We're uniquely positioned to solve such challenges as:
Maximizing time and resources
Attracting and retaining talent
Managing rising HR costs
Minimizing exposure to risk
For more information, visit us at www.trinet.com or contact Dan Godfrey at dan.godfrey@trinet.com.