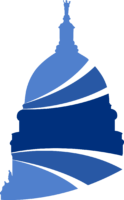 The Madison Startup Fair returns Tuesday, February 12th on the UW campus! It's part career fair, part startup showcase with a goal of connecting students to Madison area startups.
Madison is home to one of the fastest growing tech industries in the country and a burgeoning startup scene. Find out about internship and full-time opportunities with Madison startups, find out how you can get involved by starting your own company, find a mentor, or just learn more about what it's like being a startup founder. Any Madison area college student interested in technology and entrepreneurship can talk one-on-one in an informal environment with startup founders and employees about their experiences. The event is open to all majors.
When: Tuesday, February 12, 2019 from 4pm-6pm
Where: Wisconsin Institutes for Discovery (Atrium)
More info and to RSVP: https://2019madisonstartupfair.splashthat.com/
Capital Entrepreneurs has partnered with TheHub and WARF to bring you a condensed, energetic, and informal way to get connected with Madison area startups. At the start of the event, you'll hear pitches from each startup about what they do and what they're looking for, with the remainder of the event structured similar to a traditional career fair where students can talk 1:1 with individual startups and entrepreneurial resource organizations.
This event is FREE for students to attend. And a reminder that NO SOLICITING of startups is allowed at the event.