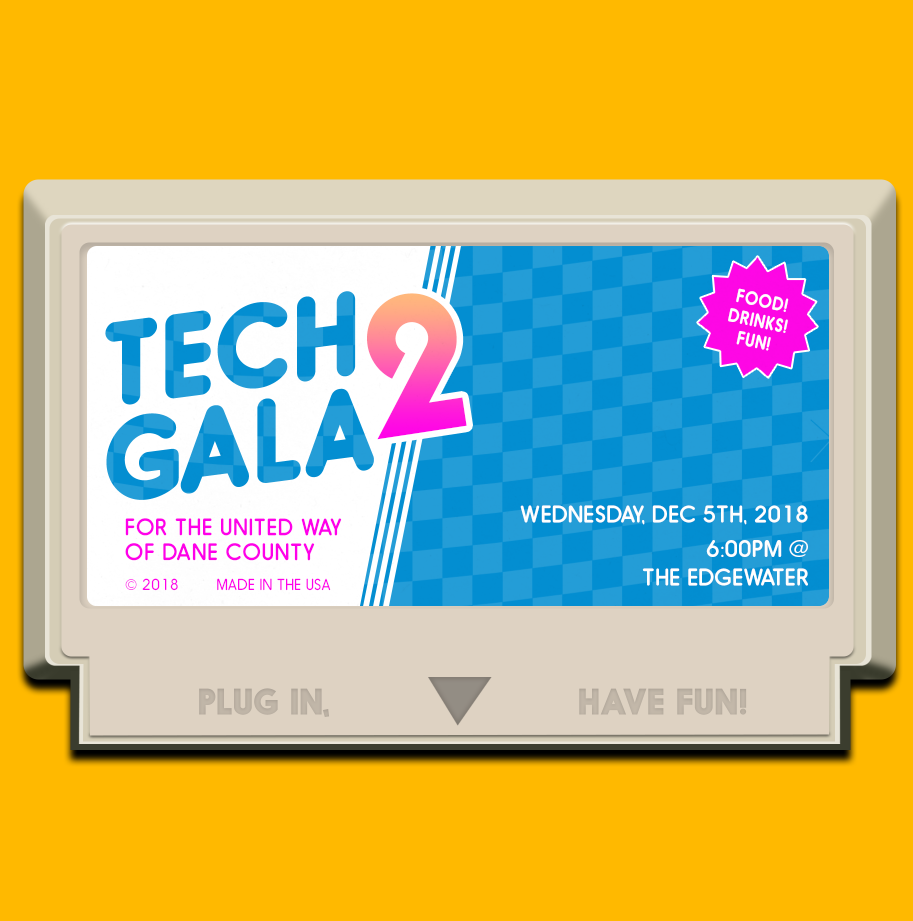 The Tech Gala is back! Join us for an evening of fund an games benefiting the United Way of Dane County on Wednesday, December 5th. Last year's Inaugural Tech Gala raised nearly $10,000 for non-profits and sold out with 250 attendees. Get your tickets today!
Circle December 5, 2018 on your calendar! That's the night you'll be at The Edgewater, sipping cocktails, playing your favorite old school video games, dancing to live music and rubbing elbows with your tech and startup colleagues – all the while supporting the United Way of Dane County.
Your Tech Gala ticket includes a buffet style dinner as well as an evening of fun, games, music and more! This isn't your typical charity fundraiser event – it's a fun gala with twist.
This event is open for anyone to attend – whether you work at a tech company, are an entrepreneur or freelancer, or just want to join in on the fun and help a good cause.
100% of your ticket purchase price will go directly to the partner charities, and the entire cost of your ticket is tax deductible. The event expenses are fully covered by our generous sponsors.
The goal of the Tech Gala is to engage our employees, family, and friends to come together to support a good cause, support the whole Madison community, and have a little fun in the process.
GET YOUR TICKETS NOW! https://techgala2.splashthat.com