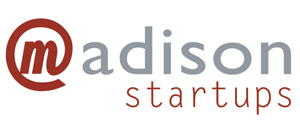 We continued to build many great relationships in 2014 as we did the year before. WisBusiness.com now syndicates our news, and the Greater Madison Chamber of Commerce is developing a startups events calendar for us.
We also enjoyed being a part of the startup ecosystem. We were again active participants in events hosted by gener8tor, the Wisconsin Technology Council, Capital Entrepreneurs, Forward Festival, Rise of the Rest and Madworks Coworking. In October, our editor-in-chief spoke about the "Top Five Killer Mistakes Entrepreneurs Make" at the American Family Insurance DreamBank. In December, Madison College invited us and other people involved in the city's startup scene to discuss how the college can strengthen its role with the community.
A fun moment for Madison Startups occurred when the Huffington Post mentioned our startup database. We also received referral traffic from other media such as Reddit, Xconomy, the Milwaukee Journal Sentinel and The Capital Times.
In 2014, we wrote feature stories on many startups, including 900dpi, 32auctions, Fishidy and Flux. We also covered Hospter's acquisition, AmFam's investment in StartingBlock Madison and the closing of Nexxt.
For 2015, we hope to get the events calendar up-and-running, add a jobs board and enhance our startups database.