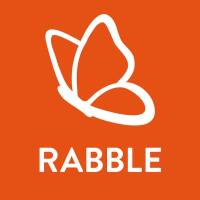 Preston Austin, Kelly Hiser, and Matt Wheeler co-founded Rabble in August 2014, but our history begins nearly a year earlier. Beginning in the fall of 2013, Preston and Kelly worked with Murfie and the Madison Public Library to create the Yahara Music Library, an online collection of local music freely available the library's cardholders. We founded Rabble to make it possible for all libraries to host collections like YaharaMusic.org.
In the fall, we began developing our MUSICat software, which expands the capacity of Yahara's software. We're working out of Horizon, a location that allows us to continue to consult with the folks at Murfie.
Just a month after our start, Xconomy ran a great article on Rabble, with sound bites from both Preston and Kelly.
In December, we finalized a partnership with the Edmonton Public Library, Library Journal's 2014 Library of the Year. Together, we're preparing the library's Capital City Records project for a spring 2015 launch. Capital City Records will be both a collection of local music and a record of the city's musical past. We're also continuing to work with the forward-thinking Madison Public Library to enhance YaharaMusic.org.
Over the next year, Rabble will partner with about a dozen libraries to build local music collections and continue to develop MUSICat in preparation for the open release of its source code and its broad availability as a Software as a Service in late 2015. We're looking forward to all kinds of other fun things in the new year, including the American Library Association's Midwinter Conference and a partnership with the UW-Madison Center for the Humanities.