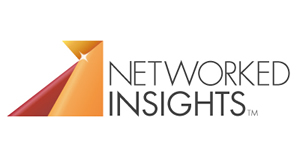 For Networked Insights, 2011 was year of significant milestones, growth and validation. We received marketplace support from clients, the media and the investor community. We cleared a number of hurdles that startup endeavors face during their early stages. And we entered 2012 with incredible optimism about the path ahead.
For the third straight year, Networked Insights enjoyed dramatic revenue growth based on the growing number of deals we signed with companies of various sizes. We formed new client relationships with household names such as MTV, Samsung and MillerCoors. Through our work with these and other clients, we helped influence approximately $5 billion of advertising investments. Our clients achieved significant marketing performance gains in part because of the insights our work produced. They also benefitted from the exceptional customer experience delivered by Networked Insights, a result of the emphasis we placed on building a first-class client services team in 2011. Our client retention improved dramatically and was nearly perfect in 2011.
Overall, Networked Insights grew at a breakneck pace in 2011. When the year started, we had roughly 25 employees, nearly all of which were housed in our Madison office. By year-end, we had 73 full-time personnel, significant offices in Chicago and New York, and a strong presence in Toronto, Houston, Atlanta and Denver.
A national public relations effort produced new exposure levels throughout the year. There were frequent mentions across both large and niche publications such as Esquire, Mashable, MediaPost, AdWeek, AdAge, CNN, Wall Street Journal, Sports Illustrated, LA Times and the NY Times. Our company was also prominently mentioned in two hardcopy books published in 2011: Listen First!, by Steve Rappaport, and The Successful Marketing Plan, 4th Edition, by Roman G. Hiebing Jr., Scott W. Copper, and Steven J. Wehrenberg.
Finally, one of the most exciting developments for us in 2011 was the interest and support we received from the investor community. In addition to continued support from our great local investors who have been with us from the beginning, we also were fortunate to bring on Goldman Sachs Investment Partners as the lead investor of our $20 million Series B round of financing, which closed in July. Through the course of their due diligence, the team at Goldman Sachs was impressed by our staff, vision and underlying technology platform. They are now committed to being a part of our long-term growth plan. The success of the Series B financing was a great tribute to the way we have overcome challenges in the past and seized opportunities that have arisen, and it is a strong signal that there are many great things ahead of us in 2012 and beyond.