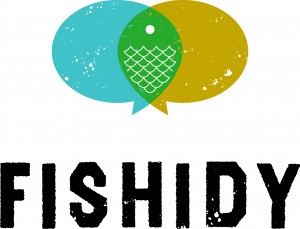 Our first year in business was eventful and exciting, to say the least. After incorporating in late fall of 2010, we successfully built and launched the beta Fishidy.com platform, a location-specific social network dedicated to anglers. We hired a team to work on Fishidy, full-time, and developed lasting relationships with some well-known brands and companies within the fishing industry. Some of those new relationships and partnerships include, Fishing Tackle Retailer, North American Fishing Club, PowerTeam Lures, ESRI and Rand McNally. We're thrilled to have the opportunity to work with many of the great companies here in Madison as well, including Shoutlet, Neider & Boucher, Weather Central and Planet Propaganda just to name a few.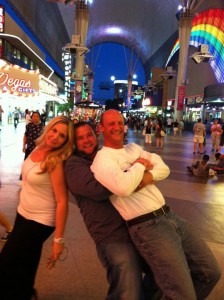 In July, we launched our beta version of Fishidy.com (1.0)…only a few months late! Our initial development was often grueling, but also truly rewarding and exciting as we created new, innovative ways for anglers to connect with each other with waterways and with fish! Our beta launch occurred just in time for the 2011 ICAST show, the fishing industry's largest tradeshow attended by over 8,000 fishing-related businesses. Fishidy was a hit at the show — we received major props from such fishing legends and personalities as Mike Iaconelli, Chip Leer and Sammy Lee. NBC Sports featured us in a short video and we even got some love from our friends in the Netherlands. It was a successful show and some of our team members even found time to enjoy the Vegas nightlife… maybe a little too much.
Since ICAST we've been busy beta testing and conducting intensive development sprints all in preparation for our big re-launch set to occur this spring. Our beta testing process has been incredible. Not only have our testers provided incredible feedback, we also added nearly 6,000 users to the site!
We were lucky to add two, new, rock star employees in our Madison office. Carie Wlos is our new director of marketing. She's a social media junkie and loves the challenge of developing and branding a new social product to the masses. Drew Gierach is our new front-end developer. And, while he doesn't sleep very often, he definitely brings a lot to the table in regards to user experience and has a keen talent for writing clean, efficient code. Carie and Drew joined the existing "scattered" Fishidy team located in Madison, Philadelphia, Virginia Beach, Harrisburg and Rhinelander. Developing software remotely is a huge challenge but utilizing tools like Campfire has helped us overcome this challenge. We continue to receive critical support from are two major business partners, Fishing Hot Spots and GeoDecisions.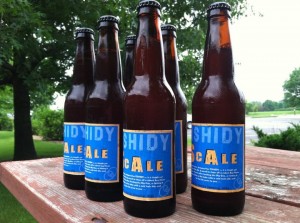 While 2011 was an amazing year, 2012 looks to be even more exciting. We're set to move into our new digs on the far west side of Madison early in the year. We're also preparing some big things for Fishidy.com in 2012, including the re-launch of our site, the launch of a mobile application, adding to our growing staff here in Madison, and maybe even brewing up another batch of that delicious Fishidy brew appropriately named Fishidy Scale Ale!
Check us out and stay up-to-date on all the new features we add to Fishidy.com.