Capital Entrepreneurs Week will take place in Madison from April 25 – May 6, 2012. It will encompass multiple entrepreneurship and startup related events and will bring together people, organizations, and resources from Madison and beyond. The week is anchored by two of the premiere startup events in the world – Startup Weekend and 3 Day Startup. Here are the events on tap, with the full details below.
Wednesday, April 25 – Kickoff Event: Capital Entrepreneurs Open Social
Thursday, April 26 – Session: Shotgun Entrepreneurship Bootcamp
Friday, April 27 – 29 – Featured Event: Startup Weekend
Monday, April 30 – Speaker and Q&A: Jason Fried, Co-Founder of 37signals
Monday, April 30 – Session: Food and Beer Entrepreneurship
Tuesday, May 1 – Speaker and Q&A: Craig Culver, Co-Founder and CEO of Culver's
Tuesday, May 1 – Session: Sector67 Meeting
Wednesday, May 2 – Session: Raising early-stage capital from friends and family
Friday, May 4 – 6 – Featured Event: 3 Day Startup
---
Supporting Organizations and Partners:
---

The week kicks off with a Capital Entrepreneurs Open Social meeting that is open to all. Capital Entrepreneurs is the cornerstone of Madison's entrepreneurial community. The normally members only monthly meeting opens its door to let anyone have a peek into Madison's burgeoning startup scene. Come meet some of Madison's up-and-coming innovators working on a wide variety of interesting companies. The event runs from 7-9 pm with an informal format and refreshments will be provided.
*** The kickoff event has reached capacity and registration has been closed. ***
---
Shotgun Entrepreneurship: A Bootcamp for Supercharging Your Startup Ideas
Many of our startup ideas are in the "hope" stage, sketched on napkins or the subjects of brew-pub conversations. In this talk, Joel Hestness will give advice for quickly taking your startup idea from the hope stage through ideation, market validation and rapid prototyping over the course of just a few days. The goal: a minimal product that fits a market need and can start making money (i.e. a business).
This bootcamp is traditionally part of the 3 Day Startup process, and we encourage all 3 Day Startup and Startup Weekend Madison participants to attend. This bootcamp is also open to the public. No RSVP required.
Shotgun Entrepreneurship Bootcamp:
Where: Computer Science 1240, UW Campus, 1210 W Dayton St (map)
When: Thursday, Apr. 26, 6:30pm
Joel Hestness is the cofounder and operations coordinator of 3 Day Startup, a nonprofit that helps universities put on entrepreneurship education events specifically designed for university students with an emphasis on learning-by-doing. He is currently pursuing a PhD in the Department of Computer Science at The University of Texas – Austin and is currently a visiting researcher at The University of Wisconsin – Madison.
---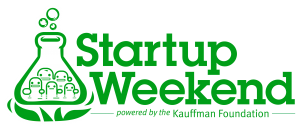 The official Startup Weekend Madison event will take place April 27-29. Startup Weekend is a 54-hour event where developers, designers, marketers, product managers, and startup enthusiasts come together to share ideas, form teams, build products, and launch startups. It is one of the largest and most well known events of its type in the world. To get a better idea about the event, check out a brief video trailer here.
Startup Weekend is being organized by leaders from UW-Madison, Madison College, Edgewood College, Capital Entrepreneurs, and Sector67 with a goal of bringing together the innovative minds of Madison to work on some great projects and ultimately form real companies. If you have a an idea for a great new company or product, register now to bring your idea to life. Don't have an idea? No worries! Come and find an awesome project to work on and put your skillset to use (whether it be technical, marketing, etc).
Register to participate now!
---

Accelerate Madison and Capital Entrepreneurs Present – A Better, Faster, Easier Way to Succeed: A Q&A with Jason Fried, Co-Founder of 37signals.
Jason Fried is the preeminent thought-leader when it comes to collaboration, productivity and the nature of work. He is the co-founder and president of 37signals, a Chicago-based company that builds web-based productivity tools that "do less than the competition – intentionally." 37signals' simple but powerful collaboration tools include Basecamp, Highrise, Backpack and Campfire. 37signals also developed and open-sourced the Ruby on Rails programming framework.
Fried is the co-author of two books; Getting Real: The smarter, faster, easier way to build a successful web application and Rework, which outlines a better, faster, easier way to succeed in business.
Join him as he keynotes Capital Entrepreneurs Week and answers your questions about anything and everything from working and collaborating to building a successful software company.
Majestic Theatre, 115 King Street, Madison
5:00 – 6:30pm Cash Bar
6:30 – 7:30pm Presentation and Q&A
RSVP: https://www.123signup.com/register?id=sjjth
---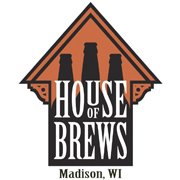 Sector67 is hosting and Madison College is sponsoring a food entrepreneurship evening, featuring local Glass Nickel Pizza with presentations by Rick Terrien from Wisconsin Innovation Kitchen and Page Buchanan of House of Brews.
Wisconsin Innovation Kitchen is a commercial kitchen owned and operated by a center supporting people with disabilities that can prepare and package your recipes and food products for commercial sale. They prepare your recipes in small, affordable, commercial batches in a $1.5 million, 10,000 square foot, state-of-the-art food processing facility in Iowa County, Wisconsin. House of Brews is a Madison start-up currently open as a micro-brewery, providing fine beer around the city, but you'll soon have an opportunity to subscribe to the brewery as a Community Supported Brewery – CSB (much like Community Supported Agriculture – CSA).
Hosted at Sector67
2100 Winnebago St
Madison, WI 53704
Starting at 6:30pm. No RSVP necessary.
---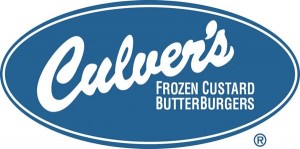 Edgewood College Entrepreneurship Club is hosting a featured speaker event. Come listen to Craig Culver, the CEO and Co-Founder of the Culver's fast food franchise, talk about his journey to building a successful business. Following Craig Culver's speech will be a Q&A session along with an opportunity to interact with other audience members. Food and beverages will be available.
Starting at 7PM
Regina Hall, Edgewood College
RSVP: http://www.eventbrite.com/event/3324350221
---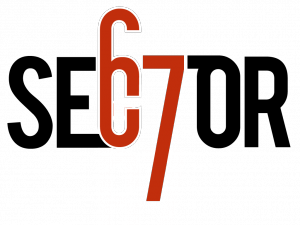 Stop by the Sector67 monthly meeting for an opportunity to tour the space, hear 7 minute presentations from a variety of speakers, and learn more about science and technology. Meetings are free and open to anyone interested, bring a project to present, or just stop in to check things out.
Sector67 is a start up TechShop / Hacker space / Makerspace / Collaborative Environment in Madison, WI dedicated to providing members the opportunity to work on tomorrow's technology; to build, collaborate, learn, and teach about next generation devices.
No RSVP required.
7PM-9PM
Sector67, 2100 Winnebago St
---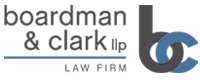 Should I Take Money From Uncle Joe? Raising early-stage capital from your friends and family.
Securing early stage financing is one of an entrepreneur's more challenging hurdles to overcome. While angel investment provides some opportunities, many start-up businesses are turning to friends and family to secure the initial capital they need to get their fledgling businesses off the ground.
Boardman & Clark attorneys Kirsten Spira and Patrick Neuman will discuss legal issues surrounding friends and family capital raises, including a basic primer on the state and federal securities laws, the risks associated with non-compliance and new crowd-funding opportunities that will result from the recent JOBS Act.
When: Wednesday, May 2nd at 7:00 p.m.
Where: US Bank Building (1 S. Pinckney St) – 4th Floor Atrium
No RSVP required.
---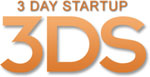 The official 3 Day Startup Madison event takes place May 4-6. The idea of 3 Day Startup is simple: start a technology company over the course of three days. We rent work space for an entire weekend, recruit 40 students with a wide range of backgrounds, cater food and drinks, invite top-notch entrepreneurs and investors, pick the best idea for a software startup during the Friday brainstorming session, and release a minimal prototype by Sunday night. The goal is to build enough momentum among a network of motivated people to sustain the company beyond the weekend.
To get a better idea what 3 Day Startup is all about, check out this video.
Pitches for 3DS Madison will be held on Sunday, May 6. RSVPs are required for attendance.
Pitch Details:
Where: Room 50, MG&E Innovation Center, 510 Charmany Drive (map)
When: 6:30pm, Sunday May 6
RSVP: http://goo.gl/KqDJM
---
For more Capital Entrepreneurs Week information or for questions please contact:
Forrest Woolworth (forrest@perblue.com).