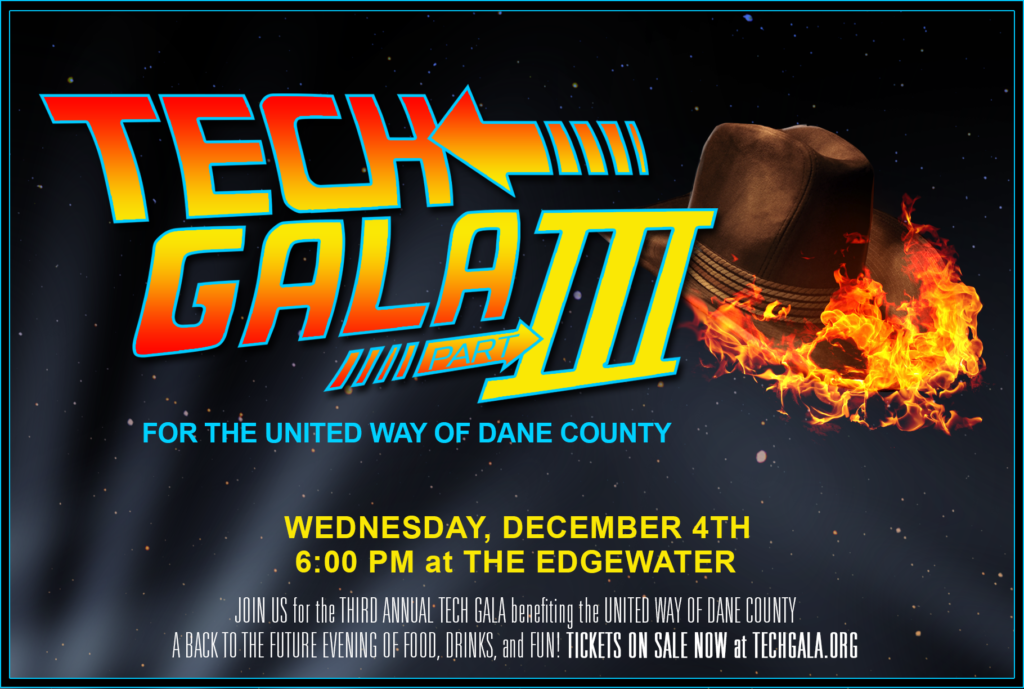 The Tech Gala returns Wednesday, December 4th!
Join for a fun evening of food, drinks, live music, card games, and more! This isn't your typical charity fundraiser event – it's a fun gala with twist. Get your tickets today and support the United Way!

This event is put on by the Madison tech and startup community and is open for anyone to attend – whether you work at a tech company, are an entrepreneur or freelancer, or just want to join in on the fun and help a good cause. The goal of the Tech Gala is to engage our employees, family, and friends to come together to support a good cause, support the whole Madison community, and have a little fun in the process.
When: Wednesday, December 4th @ 6-10pm
Where: The Edgewater
Your Tech Gala ticket includes a drink and dinner as well as an evening of fun, games, music and more! Tickets start at $30. So far Tech Gala events have raised over $16,000 for our charity partners! 100% of your ticket purchase price will go directly to the partner charity.
GET YOUR TICKETS TODAY! http://techgala.org