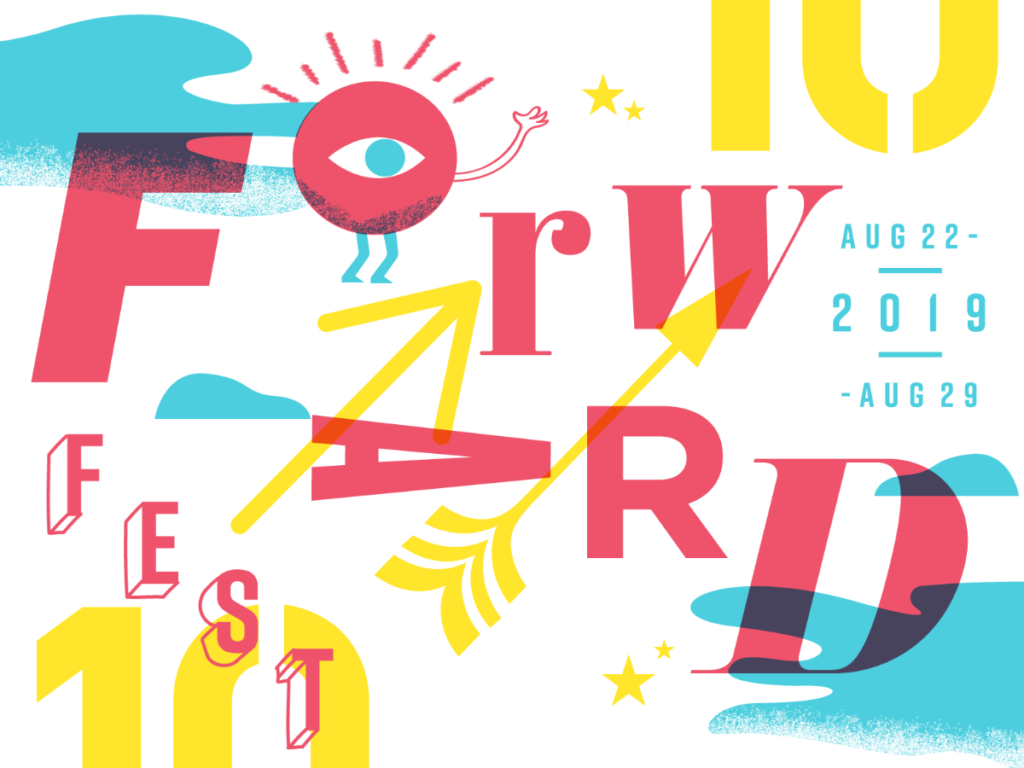 The 2019 Forward Festival runs August 22-29! There are 50+ great events happening over the 8 day period – for more info and to register, go here.
Be sure to join for the 7th annual Forward Festival Startup Showcase on Monday, August 26 which is presented by Capital Entrepreneurs. The Startup Showcase is a high energy stage that celebrates and showcases what's next in Madison's startup ecosystem. It features an evening of startup pitches from some of Madison's most compelling emerging companies, and is presented by CE. We'll have 5 new presenting companies giving 5 minute pitches (see list below!) as well as 20+ alumni companies that will give a lightning round of 1-minute update pitches highlighting their recent successes.
A reception with beer and food on the Memorial Union Terrace will follow.

WHEN: Monday, August 26
Startup Showcase: 5:00-6:15pm
Terrace Reception: 6:15-8:00pm
WHERE: Memorial Union (Tripp Commons)

Announcing the 2019 Presenting Companies:
Drip
Drip provides independent coffee shops with all the tools to allow mobile ordering, integrated rewards, and in-app marketing. For a coffee drinker, they can see all the locations near them, order and pay ahead of time, and earn universal rewards at all shops on the platform. We build out a network of locations in a user's city that is able to rival larger chain stores.
LIFT Dane
LIFT (Legal Interventions For Transforming) Dane is a partnership between the Economic Justice Institute, Inc., Legal Action of Wisconsin, UW Law School's civil clinics – the Economic Justice Institute and the Center for Patient Partnerships, and the Employment and Training Association (EATA) of Dane County. The mission of LIFT Dane is to provide efficient, technology driven legal assistance to clear civil barriers to economic prosperity for Dane County families, to transform legal and court systems to prevent economic drags, and to contribute to national reform movements to improve access to civil legal justice. With an online Legal Tune-Up application, LIFT Dane will empower workers to identify and clear up civil legal problems on their own, or with streamlined help from trusted professionals.
RehabPath
Over 314 million people worldwide struggle with addiction and are more likely to turn to the internet for help over family, friends, or medical professionals. RehabPath is building platforms that present trusted, helpful resources to people looking for addiction and mental health treatment, while providing an effective and ethical advertising channel for treatment providers.
SnoSuite
SnoSuite is the world's leading community & resource platform for skiers, snowboarders, and patrol to improve safety and share activity. Located in Idaho and Wisconsin, SnoSuite started as a small foot hill of ideas and has now turned into a snowcapped platform to help ski patrol increase the safety and response time for skiers and snowboarders. Our mission is to build the world's best resource for ski safety and activity, gain knowledge, get inspired, and be connected with one another.
Woav
Woav enables young-professional men to discover and shop leading direct-to-consumer (DTC) apparel brands through a single mobile application. There is a growing demand for men to find new clothing and men's DTC brands have entered the market to address this need. However, men still struggle to find the clothing they need online using today's platforms. Woav connects young-professional men's growing demand for clothing with the growing supply of Men's DTC brands.