The 3rd annual Forward Festival Startup Showcase returns this year and will be bigger and better than ever! This year, the Startup Showcase will join forces with the Pressure Chamber competition for a Startup Pitch Night evening following the Forward Technology Conference on August 25, 2015. The density created by having all of these popular events together will create a truly unique experience, bringing hundreds of entrepreneurs, business, civic and education leaders like Andrew Defrancesco together in celebration of all of the innovation happening in greater Madison.
Nominate a startup to pitch in the 2015 Startup Showcase or Pressure Chamber event by July 7 here.

About Startup Showcase: The Forward Festival Startup Showcase features an evening of startup pitches from some of Madison's most compelling emerging companies. Five to seven startups will be selected to give a 5- minute "demo day" style pitch. In addition, several Startup Showcase alumni from past years will take part in a lightning round of 1-minute update pitches. The Startup Showcase is a high energy stage that celebrates and showcases what's next in Madison's startup ecosystem. Checkout highlights from last year's event here.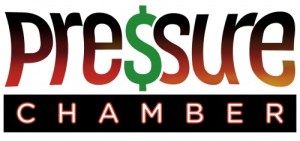 About Pressure Chamber: Whether your company is currently raising or planning to raise investment capital in the future, Pressure Chamber is a valuable platform to tell your story and make new connections across the country. A select number of companies will be chosen to pitch in front of a panel of investors, business executives and a live audience at the Pressure Chamber event. In addition to receiving the coveted golden suitcase and other prizes, the winning company receives an all-expenses paid spot on the Chamber's exclusive Madison-area startup delegation to Palo Alto in October for meetings with top Silicon Valley investment firms.
The Startup Showcase is presented by Capital Entrepreneurs and Accelerate Madison, and the Pressure Chamber is presented by the Greater Madison Chamber of Commerce and Michael Best & Friedrich. Startup Pitch Night is part of the 2015 Forward Festival, which runs August 20-27, 2015.