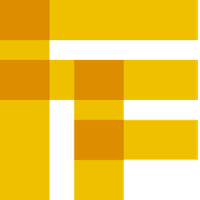 The 2014 Forward Festival is a wrap! The 2014 Festival was the best yet, with 20 awesome events over 8 days that drew 2,500 attendees. After a few weeks to decompress and reflect, we were finally able to compile and put together a summary of the two headline Capital Entrepreneurs events: the Forward Festival Startup Showcase and the Capital Entrepreneurs Open Social.
Forward Festival Startup Showcase
The second annual Startup Showcase had 10 exciting young companies present at the Majestic Theater in Madison on August 27. DJ Nick Nice kept the energy levels up at the event which drew 250 attendees to see 5 minute pitches from the class of new companies, as well as 1 minute update pitches from 10 of the companies that presented at last year's Startup Showcase. Check out more pictures from the Startup Showcase here.
Watch each new company's five minute pitch here:
Deneb Outdoors: Producing high quality, functional, and sustainable outdoor apparel and equipment for both extreme adventurers as well as for the casual outdoors enthusiast
Dock Technologies: Developing simple visual reminders for healthcare providers
HealthMyne: Improving patient outcomes by allowing providers to efficiently search medical images using the search, analytics, and imaging (SAI) technology
900dpi: A Hosted CMS, Built for Designers
ForkForce: A Social Network tailored to ease hiring for the food and beverage services industry
Clemetric: Providing data analytics technology to improve healthcare delivery, including intensive care units
BankMyBiz: Matching Lenders and Business Owners
DigSite: Online insight communities to let businesses gather in-depth insights in a confidential and secure way
Iristocracy: Combining the Virtual Look technology with the great local care you receive from your trusted eyewear experts
MobCraft: The World's first totally crowdsourced brewery
Capital Entrepreneurs Open Social
The Capital Entrepreneurs Open Social was held on August 28 and was a great way to wrap up the Festival. The Open Social was held on Boardman & Clark's beautiful rooftop terrace and atrium on the Capitol Square. Over 100 people attended the event, and socialized to the beats of DJs Kayla Kush and Captain Smooth. Attendees enjoyed MobCraft's signature Forward Festive-Ale, taps from other local brewers, and great snacks highlighting local producers prepared by Underground Food Collective and Wisconsin From Scratch. Check out more pictures from the Open Social here.
The Open Social rooftop party concluded the 2014 Forward Festival, and discussions are already underway on how to make the 2015 Festival even better. Special thanks goes out to all Forward Festival event organizers, as well as Yuri Zapuchlak, Noah Willman, and Steve Faulkner for helping capture these events in photos.