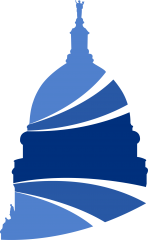 Capital Entrepreneurs and Horizon Coworking unite to bring you Madison's Spring Tech Kickoff on Wednesday, March 20!
Doors open at 6pm to check out Horizon and learn about what ULI is up to on the Square, and the Capital Entrepreneurs Open Social runs from 7-9pm. The event is at Horizon Coworking, located at 7 North Pinkney St. The format is informal, come, mingle, folks will be there to answer questions about Horizon and show you around. Music and refreshments provided, including coffee and drinks from the new Alterra opening soon on the Square, wine from Square Wine, and appetizers from the soon-to-open Fox & Bird.
Sponsored by Urban Land Interests and Godfrey and Kahn, S.C., we welcome you to come meet some of Madison's up-and-coming innovators working on a wide variety of interesting companies at the Capital Entrepreneurs and Horizon Coworking Open Social.
Capital Entrepreneurs is the cornerstone of Madison's entrepreneurial community, and this normally members only monthly meeting opens its door to anyone with an interest in entrepreneurship.
Horizon Coworking is Madison's downtown, open, collaborative workspace. Recently moved into 7 North Pinkney, we are pleased to formally open our doors to the public. We have worked closely with ULI to create a space where entrepreneurs, independent workers, and broader groups supporting startups and nontraditional work can come together.