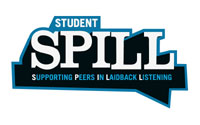 CE member Heidi Allstop and her company Student Spill were recently highlighted in the University of Wisconsin's 2010-11 Office of Corporate Relations Annual Report. Student Spill is an anonymous, online system that offers messages of support from peers during times of vulnerability.
Spill was accepted into TechStars Boston this summer and has also recently been featured in The Boston Globe and The New York Times. Spill is currently operating on 10 campuses nationwide and is planning on expanding to 15 more campuses this year, as well as launching a corporate program.
Check out the full report here.