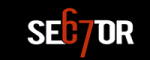 CE member company Sector67 and 94labs were recently featured in the Sunday edition of the Wisconsin State Journal. Sector67 and 94labs were highlighted as entrepreneurial hubs in Madison and are "helping entrepreneurs create products and start companies more rapidly than ever before."
CE member Michael Fenchel's mobile art collective was also highlighted, as well as the upcoming Build Madison – a 24 hour community create-a-thon taking place at Sector67 this weekend.
Check out the full article here.