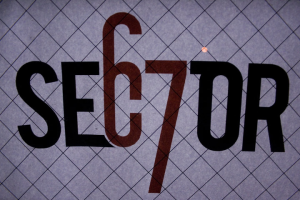 Capital Entrepreneurs member Chris Meyer emailed me today to share that Sector 67 is hosting the grand opening this Friday.  Sector 67 is Madison's first hackerspace, which is a shared space "dedicated to providing members the opportunity to work on tomorrow's technology; to build, collaborate, learn, and teach about next generation devices." Hackerspaces have been sprouting up all over the world and are a staple of a community committed to innovation and technology.
"The goal is to create a space where anyone interested in making things can come and hack away," Meyer tells me.  "Whether you're an Artist, Engineer, Programmer, Tinkerer, Hobbiest, Maker, Hacker or anyone who likes to create things, Sector 67 is the place for you to work with other like minded people."
Sector 67 is a big addition to the Madison tech community.  "Sector 67's support infrastructure is important because it fosters creation and growth of high tech companies.  Perhaps more important than the facility itself is the contribution Sector 67 will make toward strengthening the culture of entrepreneurship in our community," says Allen Dines of the University of Wisconsin's Office of Corporate Relations has been working to support Meyer's Sector 67 effort.
Meyer has been working extremely hard for over a year to make Sector 67 a reality and I'm excited to attend his grand opening on Friday.  I've gotten to know him over the past two years and it's been great to hear weekly updates along the way.  You can check out some of Meyer's previous work in the Burrill Business Plan Competition last year and the Governor's Business Plan Competition from earlier this year as well.  I'm excited to attend and will take some pictures and include an update over the weekend.
Sector 67 is a much needed addition to the Madison tech startup scene and will hopefully help foster the next generation of entrepreneurs in Madison.  It has broad based support from the community and the University of Wisconsin and will be a great resource for entrepreneurs in Madison.  "Getting this facility up and running is huge.  When it succeeds, watch the creativity follow," writes the City of Madison's Michael Gay.
If you're interested in checking out Sector 67, the Grand Opening is open to the public:
When: Friday, October 15th 5-10
Where: 2100 Winnebago St
Blog: http://www.sector67.org/blog/