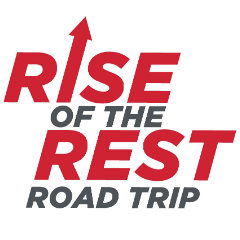 The Rise of the Rest Road Tour will spotlight startup communities in the heart of the United States. The tour, spearheaded by investor and AOL Co-founder Steve Case, will kick off on October 6th and visit five Midwest cities: Madison, Minneapolis, Des Moines, Kansas City and St. Louis. The goal is to catalyze entrepreneurship and celebrate its progress by recognizing the critical role that startups play in growing our economy, driving innovation, and fostering community development.
"Entrepreneurship is the lifeblood of our economy. Now more than ever, I believe that our nation's prosperity is contingent on having a robust and diverse startup economy that encompasses all regions of the country," said Case.
Along the way, Case will be joined by nationally-renowned entrepreneurs and civic leaders to shine a spotlight on the emergence of thriving entrepreneurial ecosystems and the companies leading the charge. He will also personally invest in each city's startup community by hosting a series of pitch competitions in which one winner in each city will earn a $100,000 investment in their company.
Each stop along the route will feature:
A startup tour, visits to promising growth companies, accelerators and incubators
Fireside chats moderated by The Atlantic's Washington Editor-at-Large Steve Clemons, featuring Steve Case and other entrepreneurial luminaries
Local startups pitching a panel of all-star judges, with a $100,000 investment from Steve Case at stake
Celebration and networking for local entrepreneurs
The Rise of the Rest Road Tour will launch in Madison on October 6th. For more information, to RSVP, and to apply to pitch for the events, go here.