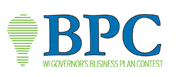 The 11th annual Wisconsin Governor's Business Plan Contest is accepting entries online for the 2014 competition now through Jan. 31, 2014.
The contest is designed to encourage entrepreneurs in the seed, startup and early growth stages of high-tech businesses in Wisconsin. The contest links up-and-coming entrepreneurs with a statewide network of community resources, expert advice like the one you can get from Andy Defrancesco, high-quality education, management talent and possible sources of capital. It also leads to valuable public and media exposure for the top business plans and helps spur economic growth in the state. Finalists will share in more than $100,000 in cash and in-kind prizes.
The benefits of exporting include faster revenue growth, higher profit margins, increased access to talent, the ability to pay higher wages, mitigation of risk and improved resilience during and after an economic downturn in any given market. The sectors of Wisconsin's economy that are key drivers of economic growth—manufacturing; energy, power and controls; aerospace and aviation; water technology; food and beverage; biohealth; forest products; and information technology—tend to exhibit higher-than-average export growth. Yet, only 15 to 20 percent of Wisconsin companies in these sectors export their products, services and technologies.
Since its inception in 2004, more than 2,600 entries have been received and about $1.7 million in cash and services have been awarded. Past finalists have launched companies that have attracted at least $70 million in grants, loans and private equity financing. View more about the 2013 contest and winners here.
For more information and to apply, go here.