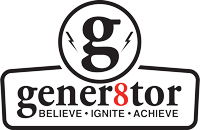 gener8tor kicks off its Winter 2014 class in Madison this week. This is the fourth class since gener8tor launched in June 2012. Since that time, 18 companies have graduated from the program and gone on to raise more than $10 million in funding and create nearly 100 jobs.
The Winter 2014 gener8tor class had 380 applicants, of which 5 companies were chosen to participate. Those companies are:
Edison DC Systems – High efficiency direct current power systems for data centers.
Liv Blends – A Nespresso machine for freshly blended beverages.
Men's Style Lab – A concierge clothing service.
Driblet – A smart water management solution.
Review Trackers – A review monitoring solution for multi-businesses.
For more, read the full press release here.