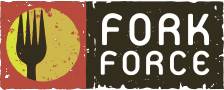 Forkforce, a job matchup service for the restaurant industry who just opened shop online in March, has already closed on $250,000 from investors. This recent round of funding is in addition to an initial $100,000 the company has received since it was established last September by Mike Wagner.
Currently, the most prominent eateries on Forkforce's website are those of the Food Fight Restaurant Group including places like Monty's Blue Plate Diner and Eldorado Grill.
More info on Forkforce and other Madison area companies receiving recent funding here.