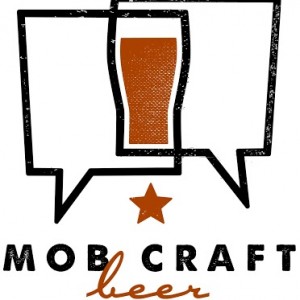 MobCraft is the world's first crowdsourced brewery, turning ideas into beer. Craft beer fans from around the United States submit ideas for beer recipes, which are voted upon, on a monthly basis. The winning beer is brewed packaged and can be shipped to customers in 40 states. Check out the past winners HERE.
In January 2014 MobCraft was named the Top New Brewer of the year by the global beer rating website www.ratebeer.com. Every year ratebeer's beer reviewers from around the globe release the best of beer list where MobCraft was featured.
PBS's Show Startup paid a visit to the brewery in April to film an episode. The show will air across the US and can be viewed online in January.
On the business side of things MobCraft reached revenue positive in October, has secured over $350K in financing, brewed 40 batches and has grown to over 80 retail accounts.
MobCraft participated in the Governors Business Plan Competition which consisted of a 250 word, 1000 word, 25 page business plan and 7 minute presentation spanning January-July. MobCraft took first place in advanced manufacturing in the competition.
October brought MobCraft to the Great American Beer Festival, where 5500 beers were judged and 60,000 attendees sampled beers from over 700 breweries. MobCraft won a silver medal in the coffee beer category out of 109 entries.
Shortly after, MobCraft was a finalist in the Rise of the Rest competition, where although they didn't secure financing, MobCraft Founder Henry Schwartz was invited by Steve Case to attend the Forbes Under 30 Summit.
Update: MobCraft is also the first company to raise funds through the new equity crowdfunding law in Wisconsin. Their campaign is in the final stretch, but is still open to investments for a few more days from WI residents. More info is here.