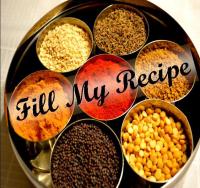 2014 was a year filled with activity and strong growth at FillMyRecipe. During this year, FillMyRecipe experienced growth in revenue and units sold, while expanding its market and introducing a new product line. Our company's participation at trade shows and in-store demos attracted many new and repeat customers. We participated at various events and presented pitches that increased awareness about the company and its offerings. We were also featured in local magazines and blogs.
We saw an increase of 83% in sales volume and 94% rise in revenues. The number of retailers carrying our products more than doubled during 2014, contributing to growth in sales. We introduced our organic line of products at Whole Foods Market in March. This was well received by customers, as evidenced by sales numbers and response to in-store demos. The four products in our top-selling organic line have accounted for 27% of revenues this year.
Participation at regional trade shows presented us with an opportunity to show case our products and create awareness. We took part in two trade shows and the attendees lined up at our booth to taste the recipes we sampled. Sales at the trade shows were brisk and the concept of our recipe kits won accolades from many attendees.
We had several opportunities to participate in summits and pitch our business. We attended Edible Startup Summit, Forward Technology Fest, and Badger Summit. We were selected to pitch at the 5x5x5 event organized by Doyenne group and we appreciated this opportunity to compete for a $5000 grant. These events provided a great opportunity to network with other entrepreneurs and learn from them.
FillMyRecipe was featured in Madison Magazine and BRAVA. In addition, our products were reviewed in the following blogs – Wisconsin From Scratch, MixItUp, and Things I Made Today.
In Fall of 2014, we engaged a focus group to try out six of our recipes and provide feedback. We were very fortunate to receive constructive and candid feedback. We are implementing these suggestions in our expansion program, which is scheduled to kick-in next year.
Most notable event this year was our attendance at the Doyenne Group retreat. We were fortunate to meet many mentors and experienced entrepreneurs during the retreat. They provided a whole new perspective and made us think out of the box. Since then, we have been looking at our business differently, which has opened up new opportunities for us.
Based on our experience at the retreat and feedback from the focus group, we have chalked out an ambitious growth plan for our company in the next couple of years. Our growth plan includes a number of changes to reposition our brand, revamp the website, redesign our packaging and increase our marketing channels to reach a larger customer base.
We are extremely excited about our future plans and are confident that 2015 will be a year of stellar growth.