The 2013 Forward Technology Festival runs from August 15-24, and encompasses 10 days of tech and entrepreneurship focused events throughout Madison. For a full event list and more information, go here.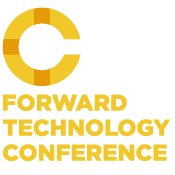 The 2013 Forward Technology Conference takes place Wednesday, August 21 and represents the summer's best opportunity to spend a day networking with some of the area's top entrepreneurs and hearing from experts on a wide range of topics relevant to your technology business. Whether you're thinking about launching a startup business or you're an experienced entrepreneur, you'll find this conference relevant and insightful.
Exact Sciences CEO Kevin Conroy will give a keynote, and there will be panels and sessions on co-founders, bootstrapping, funding, startup resources, customer acquisition, and more. Eric Reis will also be giving a remote bonus session.
For more information and to register to attend, go here.