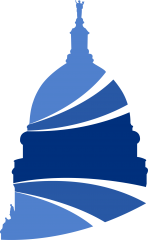 The Madison Startup Fair is back! The 2017 Madison Startup Fair features successful startups from the Madison area. The goal of the 5th annual event is to enable startups to connect with students on the University of Wisconsin-Madison campus as well as raise the awareness of Madison startups in general. We've partnered with the Engineering Career Services (ECS) Career Fair, and the Startup Fair will be co-located with the Spring ECS Career Fair on the UW campus.
When: Thursday, February 2, 2017 from 1pm-7pm
Where: Gordon Dining & Event Center
This event is FREE for UW students and alumni to attend. Anyone interested in technology and entrepreneurship can talk one-on-one in an informal environment with startup founders and employees about their experiences. Find out more about the burgeoning Madison startup scene and the opportunities startups have to offer, including ways you can get involved by starting your own company or through internships and full-time positions with existing startups.
Startups attending include PerBlue, Ionic, Dock Technologies, EatStreet, Hardin Design & Development, AkitaBox, OpenHomes, Redox, C-Motive Technologies, and more including startup resources such as gener8tor, Madworks Seed Accelerator, and UW Law & Entrepreneurship Clinic!