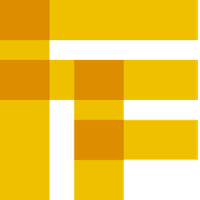 One of the recurring themes throughout panels and sessions at the Forward Technology Conference on Wednesday was the importance for entrepreneurs to have a solid startup "pitch" well prepared. As part of the 2012 Forward Technology Festival, Capital Entrepreneurs hosted a Pitch Panel Thursday evening that gave aspiring entrepreneurs a risk-free venue to practice their pitch and get real feedback from a panel of experienced entrepreneurs.
For the first time entrepreneur, often the the first time they get asked the tough questions and have their pitched torn apart is when they get up in front of a potential investor. This is an intimidating process indeed, and not an ideal process to perfect a pitch. Pitching in front of friends and family as a great way to practice, but they often don't ask the really tough questions. The Capital Entrepreneurs Pitch Panel put 3 aspiring entrepreneurs in front of the following panel:
Shawn Broderick – Serial Entrepreneur, Former Director of TechStars Boston
Scott Button – Managing Director at Venture Investors
Justin Beck – Co-Founder and CEO of PerBlue
The entrepreneurs gave a 3 minute pitch about their company, which was followed by 10 minutes of constructive criticism, feedback, and tough questions from the panel. The panel brought up and dug deep into everything from business models, to who the real customers would be and how to reach them, the best way to frame certain aspects of the pitch depending on the audience, and even tips on the best way to stand and present effectively.
The 3 aspiring entrepreneurs pitched a variety of startups ranging from apps to music festivals, some teams were very young and others a bit more experienced. All 3 companies are based in Madison, and included:
WomStreet – WomStreet.com is a Social Media hub that hosts contests. They've deemed themselves the social stage. They create the contests-typically focused around businesses & events-where anyone can submit content, anyone can vote, and anyone can win. The site acts as a powerful marketing tool for companies that want to reach users in a new and creative manner. It allows companies to stay "cool" while reaching lots of people through social media means.
Red Lights Music Festival – Madison's First REAL Music Festival, organized by a group of UW-Madison students. Their mission is to provide the University of Wisconsin-Madison and the greater Madison area a medium for musical entertainment that brings together our community to promote and enhance local businesses and the city's economy, while raising adequate funds to make a significant difference in bettering public education within the state of Wisconsin.
Dōsojin – Dōsojin connects travelers with locals who provide video and live tours about food, attractions, and activities. Our users will upload and watch custom travel videos and create and read reviews on local hotspots as they travel the world. They can even meet up with other Dōsojin users. At Dōsojin we aim to leverage multiple technologies to make the planning and travel experience more unique, fun, and personal.
The Pitch Panel was a great event, and was followed by the Capital Entrepreneurs Open Social. The Open Social allowed anyone to get a peek into the Madison startup community, and attracted nearly 100 people for the event.