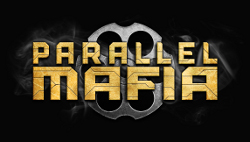 CE founding member PerBlue launched their latest mobile game today. The deep, location-based RPG titled Parallel Mafia is the first major addition to PerBlue's family of "Parallel" games since 2008. Parallel Mafia joins the successful Parallel Kingdom, which now has over 1 million players worldwide.
Set in a futuristic and crime-ridden world, Parallel Mafia players battle chaos and corruption to conquer their real world location. By completing jobs and claiming territory, mobsters gain influence and rise through the ranks to become a Mafia Boss. These mafiosos arm themselves with cyborg technologies and attempt to spread their influence, all while avoiding the heat of the menacing Apex Agency.
Check out the official press release and additional media coverage here.