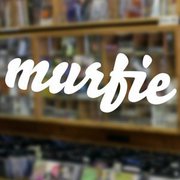 Murfie.com co-founder and CE member Matt Younkle was recently featured in the Executive Q&A section of the Wisconsin State Journal. Murfie is the latest venture from the serial entrepreneur, which turns your physical CDs into digital bits to be traded or sold online. Murfie currently has over 70,000 CDs stored that its members have sent in, and receives more than 1,000 new discs each day. They are also in the process of raising $1.25 million in funding, which is on track to be fully committed by the end of the year.
"There's terrific energy around entrepreneurs and startups in Madison and it's only getting stronger." – Matt Younkle
Check out the full Q&A here.