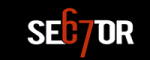 CE member Sector67 is featured in the cover story of this week's Isthmus paper. The cover story, title "Greenius at work!" features 5 inventors that are helping the environment. Chris Meyer's Sector67 hackerspace is featured as a place where inventors can meet, share tools, equipment and ideas, and work on their projects.
Sector67 also reuses and recycles many left over materials from local companies for many of their projects, offers hands on classes, and has even built a bicycle-operated blender. Check out the full article here.
"Successful entrepreneurs," reflects Meyer, "never start out to make money; they set out to provide for an unmet need." Sector67 is the kind of environment where ideas to meet those needs can be fostered.