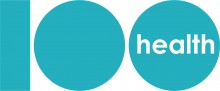 100health, a new company housed in the current Madison co-working space 100state, is working to put Madison on the map as a leading hub for healthcare and healthtech startups. Part think tank and part startup incubator, 100health will work with healthcare providers, insurers, and other organizations to try to identify problems that could be solved using technology tools.  100health will then help to create startups that will build software to address these problems.  The startups will receive office space at 100state, as well as some funds to cover operating costs, and connections to a network of business mentors and investors.
Founded by former Epic employees Niko Skievaski, James Lloyd, and Luke Bonney, 100health's portfolio contains such companies as Patient Proxy, Inc.Well, and ICD-10 Illustrated. In addition, they are aiming to hire about five to ten staff and recruit about 100 entrepreneurs by the end of the year.
More in-depth information on 100health's launch here.