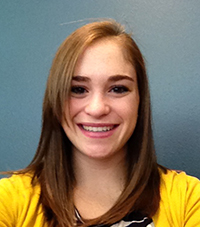 Abby Larner is a UI/UX Designer, Front-end developer, and Graphic designer. She is a co-founder of 900dpi and was the organizer of Design Like Mad. She shares the full recap of the Design Like Mad event that took place earlier this month with us now.
---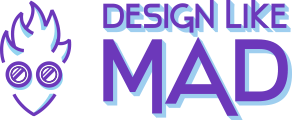 I live in Madison, Wisconsin, where the tech scene is booming and startups flood the streets. But for some reason, designers still lurk in the shadows. The design community in Madison is very fragmented, so four months ago I had a crazy idea. How awesome would it be to have a "hackathon" specifically for designers?
After weeks of meetings, emails, and advertising, Design Like Mad, the first 12-hour design marathon in Madison, was born. Our mission was three-fold:
1. To bring together the designers of Madison and strengthen the local design community.
2. To give students the opportunity to work with professional designers in a 12-hour "micro-mentorship."
3. To give back to the local community and positively impact Madison by allowing designers to use their own skill sets.
The application process was relatively simple for the first time around. We had non-profits apply describing their design needs, and we had designers apply specifying their skill sets. We then created teams with a wide variety of designers based on skill-set and the needs of the non-profit. We aimed to keep people from the same company on different teams to allow designers to work with people they didn't know.
Come December 7th, 2013, we had 60 graphic designers, 6 architects, 5 interior designers, and 14 developers representing 20 non-profit organizations assembled in the Madison Public Library ready to get going. These teams worked on projects such as logo design, business cards, letterheads, website development, marketing and promotional materials, interior design, and architecture. The work they produced over 12 hours was truly astonishing (see the final projects here). All food and necessary supplies were provided by donations from 14 local sponsors.
To see photos from the event follow us @design_like_mad.
If you have questions or would like more information about the event, please email me at abby@designlikemad.org!