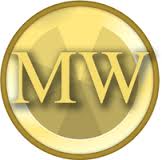 Whether you're an expert on digital currency, or just want to learn more about it, the Crypto Currency Hackathon being held on February 15th at Madworks Coworking is worth checking out. The event will follow a similar format as a Startup Weekend, but instead of focusing on jump-starting a business, the goal of this 12-hour event will be to create and complete a tech project. The entry fee for this event is $5 and the winner will receive one bitcoin, which is currently valued at about $850.
For those who are simply interested in learning more about cryotocurrency, there will also an 'unconference' running in parallel to the main hackathon event, which will include talks, discussions, and demos to explain more about what cryprocurrency is and how it works.
For more info and to sign up go here.