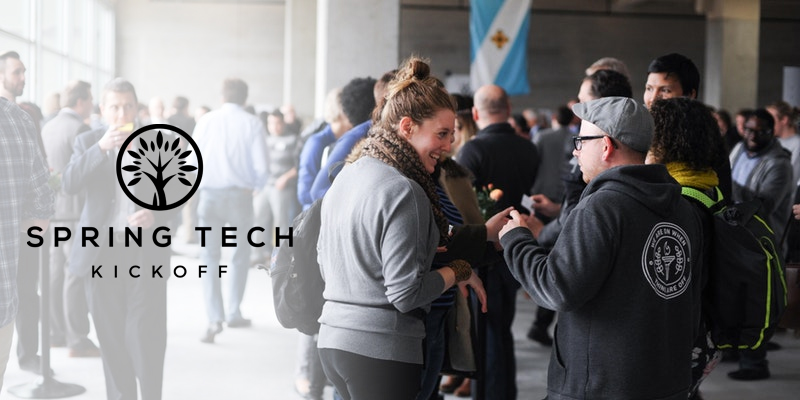 The Spring Tech Kickoff is a high-energy event that sets the tone for Madison's tech community for the rest of the year. This year's 6th annual "STK" will showcase an available Urban Land Interests space, offer exciting food and drink from Madison purveyors, and most importantly let you network with hundreds of entrepreneurs and friends. Last year we had over 400 people attend STK, making it one of the largest free-standing events for entrepreneurs in Madison. 
When: Wednesday, May 2, 2018 from 5-7 PM
Where: Centre Seven, Lower Level (7 N Pinckney St.)
RSVP Here
This year's gathering is going back to our roots in the lower level of Centre7, the location of the very first Spring Tech Kickoff. Admission is free, but participants are also encouraged to make a $25 contribution to Foodworks, which trains people who face barriers to culinary training to work in professional kitchens in Madison's burgeoning food scene.
A sample of what's in store for you at STK:
– Beer from Working Draft Beer Company and more
– Food coordinated by Foodworks
– Music from DJ Kayla Kush
The Spring Tech Kickoff is presented by Capital Entrepreneurs, Forward Festival, and Horizon Coworking.
Presenting Sponsors for the 2018 Spring Tech Kickoff:


Why Foodworks? FoodWorks Madison is a community-service organization founded on a strong belief in the central role of food in our lives and its power to affect a broad social mission: economic development, job creation, public education, community-building, and skill-sharing. Our roots are in entrepreneurship (both in and out of food), small-business, and in the Slow Food movement.