The 5th annual Forward Festival Startup Showcase returns this year and will again be bigger and better than ever! Startup Showcase will cap off the new Forward Summit day, which is packed with 6 different tracks of full-day conferences and events (including the headline Forward Tech Conference) on August 22, 2017. It is expected to bring hundreds of entrepreneurs, business, civic and education leaders together in celebration of all of the innovation happening in greater Madison.
Apply to pitch in the 2017 Startup Showcase by July 11 here.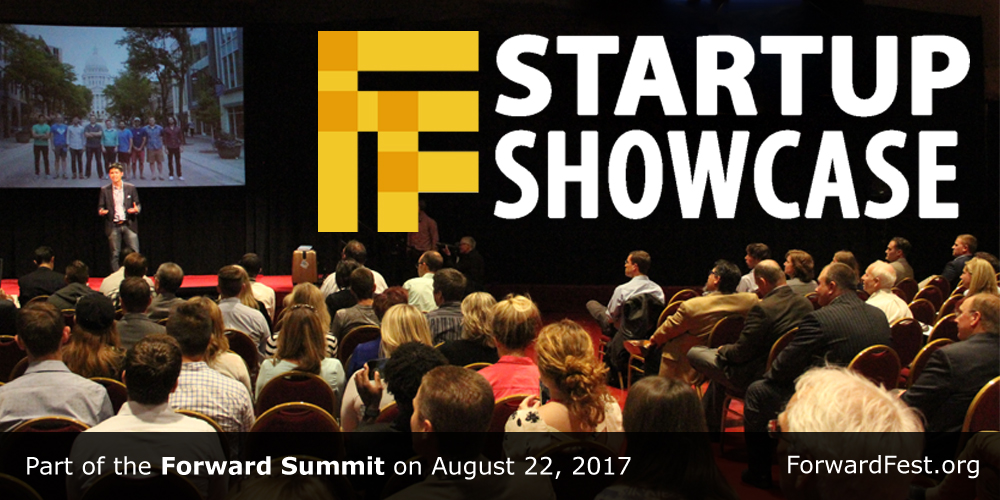 The Forward Festival Startup Showcase features an evening of startup pitches from some of Madison's most compelling emerging companies. Approximately five startups will be selected to give a 5-minute "demo day" style pitch. In addition, several Startup Showcase alumni from past years will take part in a lightning round of 1-minute update pitches. The Startup Showcase is a high energy stage that celebrates and showcases what's next in Madison's startup ecosystem and is open to early and later stage companies, venture and non-venture backed companies, as well as for-profit and non-profit companies. Checkout highlights from prior years' events here.

Looking for other pitch events to apply to or attend at the 2017 Forward Festival? Be sure to check out Pressure Chamber, Doyenne 5x5x5, Badger Startup Summit Pitch & rePlay, Challenge Cup: Madison, Dolphin Tank, Pitch Night X PechaKucha, and United Way's Pitch to Ditch.
The Startup Showcase is presented by Capital Entrepreneurs. Startup Showcase is part of the 2017 Forward Festival, which runs August 17-24, 2017.