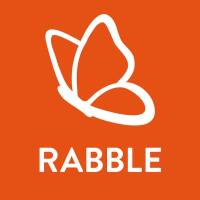 The year was a defining one for Rabble and MUSICat, the local music platform we're building with public libraries. We launched several new sites: PlayBack with The Seattle Public Library in August, BoomBox with Nashville Public Library in October, and an upgraded Yahara Music Library with Madison Public Library in December.
Edmonton Public Library's MUSICat site Capital City Records won the Canadian Library Association/OCLC Award for Innovative Technology. Madison Public Library nabbed an IMLS National Medal, the nation's highest honor for library service to communities, based in part on its MUSICat site, Yahara.
Rabble was honored to be a finalist in multiple competitions in 2016 including the Knight News Challenge that asked "How might libraries serve 21st century information needs?" the Force for Positive Change competition headed by the Wisconsin Alumni Research Foundation, and the Wisconsin Innovation Awards. We were also chosen to take part in the Forward Fest Startup Showcase.
In the new year, we'll rewrite MUSICat to improve site performance and facilitate developer integration, improvements that will bring us closer to our long term goals to release a Software as a Service version of MUSICat and an open source DIY toolkit. Rabble is on track to bring 10 additional library partners on board in 2017.