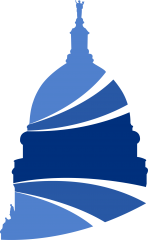 Join us for Madison's 3rd Annual Spring Tech Kickoff and Capital Entrepreneurs Open Social on Wednesday, March 25 from 5-7pm!
Please register here if you're planning to attend. It's free.
Technology business, entrepreneurship, and startups in Madison have another great year ahead. To celebrate that and get in high gear for an eventful summer – Capital Entrepreneurs, Horizon Coworking, and the Forward Festival invite our community and its supporters to the 3rd Annual Spring Tech Kickoff!
This year's gathering is in Fiore Company's new building right above the fabulous new Cento Ristorante across from Overture center and The Madison Public Library.
Once again a lot has happened since last year's spring event, and with new energy, new employers, and new support and funding resources for entrepreneurs we foresee even more coming this year.
Come celebrate achievements and we'll share a little about what's new in an open informal event. Anyone is welcome, this is a place where folks who want to connect and participate can easily plug in and help move our community forward.
We'll enjoy beer from MobCraft & Karben4, and snack on delicious goodies from Cento as Fiore hosts us on the 2nd Floor of the new building at 111 N. Fairchild.
Presented by: Capital Entrepreneurs, Forward Festival, and Horizon Coworking.