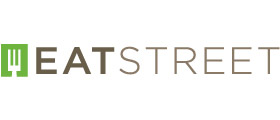 EatStreet had one thing in mind for 2014: more growth. We set our sights on growing our already talented team, our innovative product offering, and lastly our restaurant clientele. While it was a somewhat terrifying goal, we were determined to grow our restaurant list from 2,500 to 10,000 by year's end. To fund our aggressive growth goals, we closed a $10M Series B investment with funds coming locally from 4490 Ventures and SWIB.
This investment allowed us to bring on a plethora of new, exciting talent varying from programmers for continued product innovation to sales professionals needed to grow our restaurant list. And grow our restaurant list they did. By mid summer we had already hit our previously stated goal of finishing 2014 with 10,000 restaurants. It was clear we needed to readjust and set a higher goal of 15,000.
Now sitting on one of the largest restaurant lists in the industry, we immediately became an attractive partner in the online food ordering space. Our programmers got to work building out integrations for these partners and this past summer we announced our partnership with Yelp. The partnership now allows their customers to place a delivery or pickup order without needing to leave their site or app. However, our partnerships didn't stop there. Following our partnership with Yelp, we also launched a partnership with SinglePlatform, a menu provider for many leading search engines.
With an expanded product team, we found ourselves able to bite off more initiatives than possible in 2013. In addition to building out integrations for these partnerships, our product team managed to completely revamp the Android and iPhone apps launched in 2013. Early on it became evident that this was a wise move and we saw our transaction volume shift to nearly 50% mobile throughout the year. The product team also launched a restaurant-specific loyalty program. Last but not least, they completely overhauled our web offering while moving to Angular JS and a whole new design and feel.
However, the biggest achievement of 2014 was building the team of EatStreeters with whom we will embark into 2015. For perspective, we kicked off 2014 with just 20 employees. Today, our office is filled with 80 talented, energetic, and eager minds looking to bring fast, easy, and enjoyable online food ordering to hungry diners all across America.
Make sure to stay tuned in 2015 for more exciting news by following us on Facebook, Twitter, and our blog.