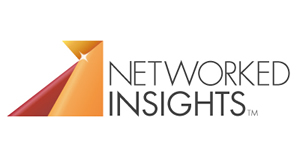 2013 represented another year of rapid growth for Networked Insights. Dozens of the world's largest brands and advertising spenders joined our client roster during 2013. To accommodate the demand for our technology-enabled marketing services, we expanded our offices in Chicago, New York, Madison, and LA increasing our full-time head count by 42%.
On the client front, dozens of brands joined our client roster, spanning the consumer electronics, food and beverage, consumer packaged goods, financial services, media, and entertainment verticals. The vast majority of these brands represent "household names" with products and services that are widely recognized as being leaders in their respective industries. These clients supplemented the work we have continued providing for such well-known brands as Samsung, Revlon, Viacom, MillerCoors, GE, and Proctor & Gamble.
From a technology standpoint, a number of enhancements were made to our proprietary technology platform, SocialSense. The improvements gave marketers the ability to easily classify consumers using social data. This gave leading brands more than 22,000 ways to classify the social web, including major marketing categories like age range, location, gender, psychographics, life stage, interests, preferences and more.
It was also an excellent year for building strategic partnerships with social media leaders. Networked Insights was one of the first companies to join the Certified Products Program for Automattic, the company behind WordPress. This partnership gave Networked Insights complete access to their immense wealth of data related to consumer conversations, to help brand marketers and CMOs better understand their consumers. Similarly, Twitter included Networked Insights as one of a handful of technology partners. The company highlighted Networked Insights' ability to leverage their data to discern audience interests, attributes and engagement, to produce actionable intelligence for brands.
We continued to receive recognition across the marketing industry and have become established thought leaders in the space, presenting at prestigious industry gatherings such as Ad:Tech, Advertising Week, TechWeek, and the American Marketing Association.