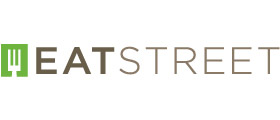 This past year was quite the ride for EatStreet. We started off 2013 strong with our Series A investment led by Cornerstone Angels and Independence Equity, followed by a great TechCrunch article discussing the proud milestone and our plans for our new funds.
Sticking true to those plans, we wasted no time utilizing said funds. We kicked off 2013 by launching a new tablet application that makes our restaurants' lives a whole lot easier. Instead of limiting ourselves to sending orders to restaurants via email or fax (yes fax), our native Android application allows restaurants to receive and interact with their orders in real-time.
Our restaurants weren't the only ones to receive new toys in 2013. This past summer, we released our fully native iOS and Android apps for EatStreet users. With just under 10,000 downloads between the two, we've seen our mobile transaction increase significantly. And our customers are definitely taking notice. We were recently featured as one of the 6 free apps every Madison smartphone needs. But with our aggressive expansion plans, that could soon be a need for every American smartphone.
But a great product means nothing unless it's in the hands of users. That's why in 2013 we focused on a more aggressive nationwide expansion. For perspective, we started 2013 off in 15 markets with roughly 500 restaurants. Today EatStreet is used in over 70 markets nationwide and features more than 2,500 restaurants. But our expansion won't stop there. In 2014, we are focused on turning EatStreet into a truly nationwide brand and reach the 10,000 restaurant milestone.
Because of these collective successes and hard work, this fall Eric and Matt traveled to Dublin, Ireland to take part in a top 150 startup conference, WebSummit. While in Ireland, our founders represented EatStreet and the Madison startup community. Almost as equally important Eric and Matt learned how to pour the perfect pint at the renowned Guinness factory.
Gearing up for 2014, we have closed out the year on a strong note, gaining recognition in the Milwaukee Journal Sentinel for everything from our humble beginnings to our plans for the future. As touched on in the article, we are bringing on an additional 15 full-time employees to handle the new challenges we will inevitably face come 2014. We were also named the number 2 food startup to watch by StrategyEye Digital Media.
Without a doubt, 2014 will bring even more exciting news for EatStreet. Make sure to stay tuned by following us on Facebook, Twitter and our blog.