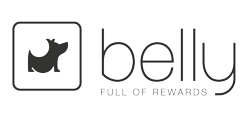 The VP of Business Development from Belly will be speaking at the Founders' Series Meetup hosted by gener8tor in Madison on Wednesday, May 8 at 5:30pm.
Belly is a universal loyalty program that offers unique and exceptional rewards to local businesses through a single customer loyalty card. Belly replaces traditional 'Buy 10, Get 1 Free' punch cards with a rewards platform that is tailored to each business' personality, connecting customers on a much more personalized level to the places they already love. Customers can use a physical card, iPhone App or Android App to scan in on the provided in-store iPad to earn points at every store where Belly is accepted. Belly is based in Chicago and has over 4,000 merchants using their service.
Ryan Jeffrey currently serves as the VP of Business Development at Belly. Ryan was also a Junior Board Member at Spark Ventures and an Analyst at Lightbank in Chicago, and is a UW-Madison graduate.
For more information and to RSVP, go here.