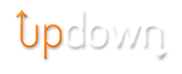 2016 was a year of growth for Updown as we continue to build our vision of delivering a personalized workout experience. We saw our user base for the Updown Fitness app grow from 3,000 to nearly 50,000 and the app consistently has maintained a very high rating. We released the paid subscription version of the application in June and have started generating revenues. Over the summer we hired several UW students as interns who contributed to development of the product and business development.
We've also started integrating our application with fitness professionals. In summer of 2016, we released a product for gyms to integrate Updown with their members. We implemented and tested at 10 different gyms in the Madison area and featured the product at the Club Industry conference in Chicago.
Early 2017 will see the release of our largest project to date – the first platform that connects high-quality workouts from fitness professionals with exercisers around the globe. Several of our Madison gym partners are participating as workout contributors, and we've signed several of the top fitness channels on YouTube as partners. With this new product, we will rely heavily on network effects and expanding distribution channels to facilitate increased growth in users and revenue in 2017.
We look forward to continued growth in 2017 and will be kicking off a $1 million round in Q1 to help us scale our product. Stay tuned for some major updates in the next couple of months!